SPIN2023 is now finished!
Many thanks to all the speakers and participants for making the meeting so memorable!
Next year's location is not yet known, we'll keep you posted. ● If you would like to still donate a tree you can do so here. ● And if you would like to make your poster available online, see this item in the FAQ.
Colin Cherry Award 2023
The Colin Cherry Award 2023 was attributed to Khaled Abdel Latif for his poster "A novel Visual World Paradigm to examine real-time speech segregation and listening effort during speech-on-speech masking". Congratulations!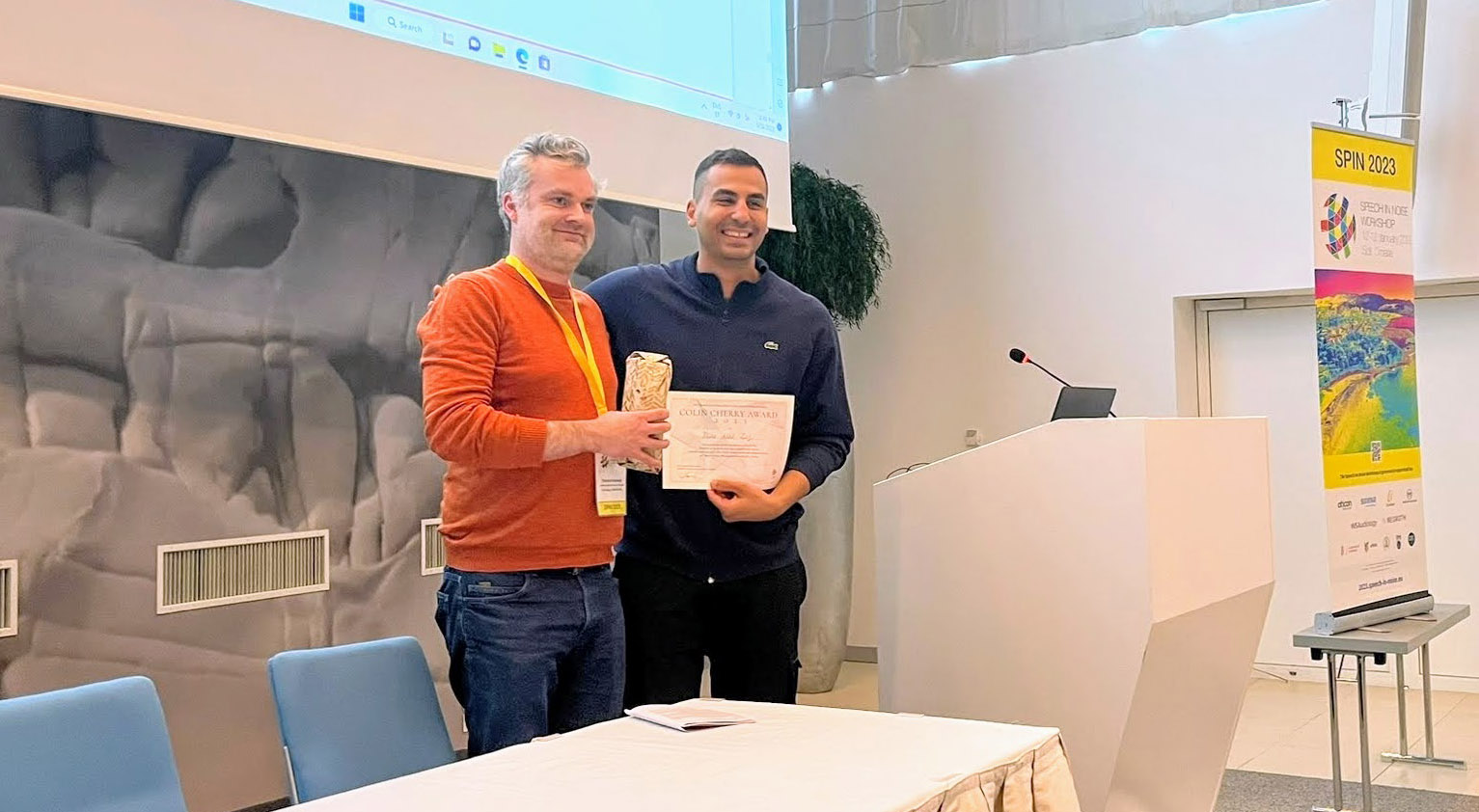 The Colin Cherry Award is attributed every year in appreciation of a contribution to the field of Research on Speech in Noise and Cocktail Party Sciences, with the work selected for best poster presentation by the participants of the Speech in Noise Workshop. The prize consists of a cocktail shaker, and the recipient receives an invitation to present their work at the following SPIN workshop.
---
---